---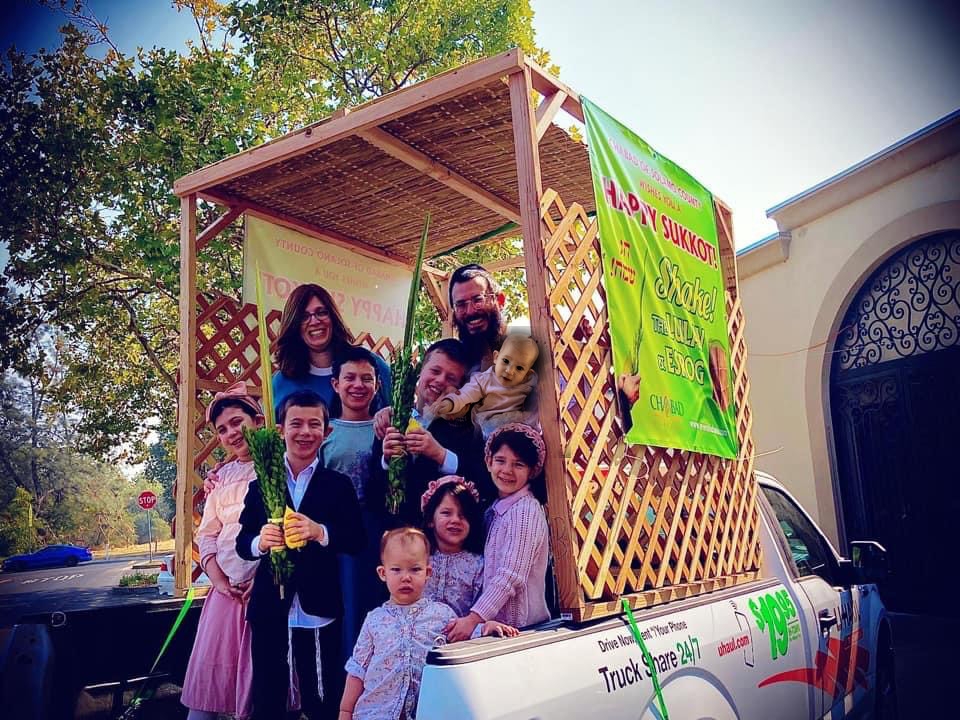 Rabbi Chaim and Aidel Zaklos
Rabbi Chaim , born and raised in Detroit, Michigan, studied in Yeshivas in New York, Israel, and Montreal, and received his Rabbinical Ordination from the Central Chabad Yeshiva. He has traveled on Chabad tours of duty in Ukraine, Estonia, and Croatia. For more than five years, Rabbi Chaim led services, presented educational seminars, and conducted community outreach across the United States, and served as an associate Rabbi at the Chabad Lubavitch of Midtown Manhattan & Naples Florida. In Solano County since 2009, Rabbi Chaim is the Jewish Chaplain at California Medical Facility and Volunteer Chaplain at Travis Air Force Base.
Rebbetzin Aidel [nee Blau] , grew up in the heart of the Crown Heights Jewish Community, Chabad Headquarters in Brooklyn, NY. After receiving her teaching certification, Aidel has pursued her life-long passion to educate and inspire young children and has over 20 years of experience as a successful teacher, mentor, and program director in elementary school.
Their sweet children: Mussia, Mendel, Menucha, Yosef, Chana, Cheyena, Mirel, Henna ka"h, also participate in classes, services, and activities at Chabad of Solano County.
Together, the Zakloses are a powerful team generating warmth and happiness to friends, families, and everyone they meet. With their warm smiles and non-judgmental approach, Rabbi Chaim and Aidel have successfully brought together a most vibrant community of Jews in Solano County.
Rabbi and Rebbetzin
Chaim and Aidel Zaklos
Chaim: (707) 592-5300
Aidel: (707) 628-5508
Founders
 

  Gary Stein

 

 

  Steve and Blanche Sillen

 

 

Anne Waldman 

 

 

Bernice Kaylin (Posthumously)

 

 

  Stephanie Wolf & Tony Love

 

 

Bonnie Falk 

 
Office Staff
  Inna Rayz

  Office Manager

                       (707) 365-6184

  Emily Soybelman

  Office Tech

                        (916) 595-4335
Site Manager
 

  Shlomo Ovalde

 

 

  

 
Security Team  
 

  Glenn Goldstein

 

 

  Curt Cuplin

 

 

Paul Schecter

 

 

Steve Harris

 

 

  Scott Zalasin

 

 

John Mazor

 
Volunteers
 

  Menachem Ammos

 

 

  Wendy Boriskin

 

 

Anna Brewer

 

 

Diana Estrin

 

 

  Tess Giner

 

 

Rachel Lessem

 

 

Rephael Morris

 

Shulamit Rosner

 

 

  Gennady Rubinchik

 

Wolfgang Schaechter


 

 

 

  Sabine Goerke-Shrode

 

 

Alexandra Stockwell

 

 

 Alex Tkach

 



 
For more information about Chabad Lubavitch please click here.